How to remove your hair extensions
safely while on quarantine
"Are you wearing hair extensions and now stuck at home not able to book
In your 10-12 weeks maintenance because all hair extension salons are closed?"
We are here to try to help! This is an easy guide on how to remove your hair extensions while staying safely at home.
Before you begin, please make sure your natural hair and hair extensions are fresh and clean before removing your hair extensions.
How to remove micro rings hair extensions at home
Section any natural hair away from the row of extensions you are removing, simply by using any big clip.
Hold the root of your own hair with 2 fingers, above the ring itself, and then safely, using pliers open the ring in the opposite direction it's currently in.
(if you don't have any -ebay/amazon have affordable ones)
Once the ring is open you can then pull gently on the extension and it will slide out with the ring.
Repeat this step for the whole row.
Then using your fingers, tease apart any knots and gently comb out any buildup or remaining knots with a pintail comb.
After removing all of your extensions, wash hair thoroughly twice, follow this with a nice mask or treatment to give your hair some tender loving care!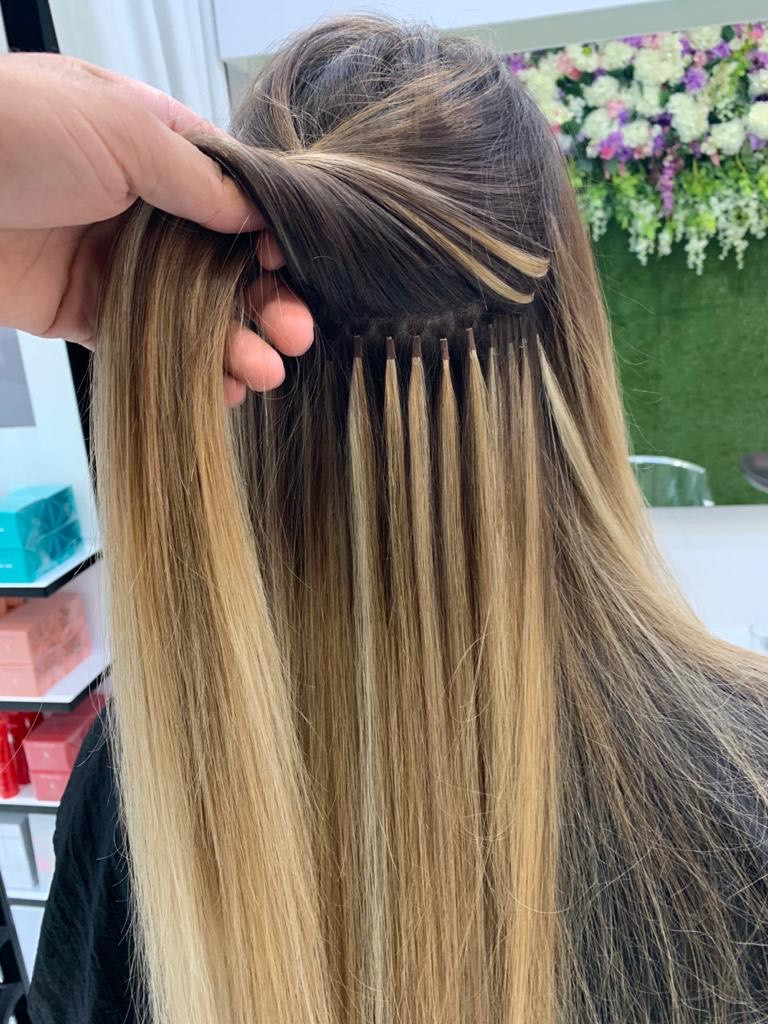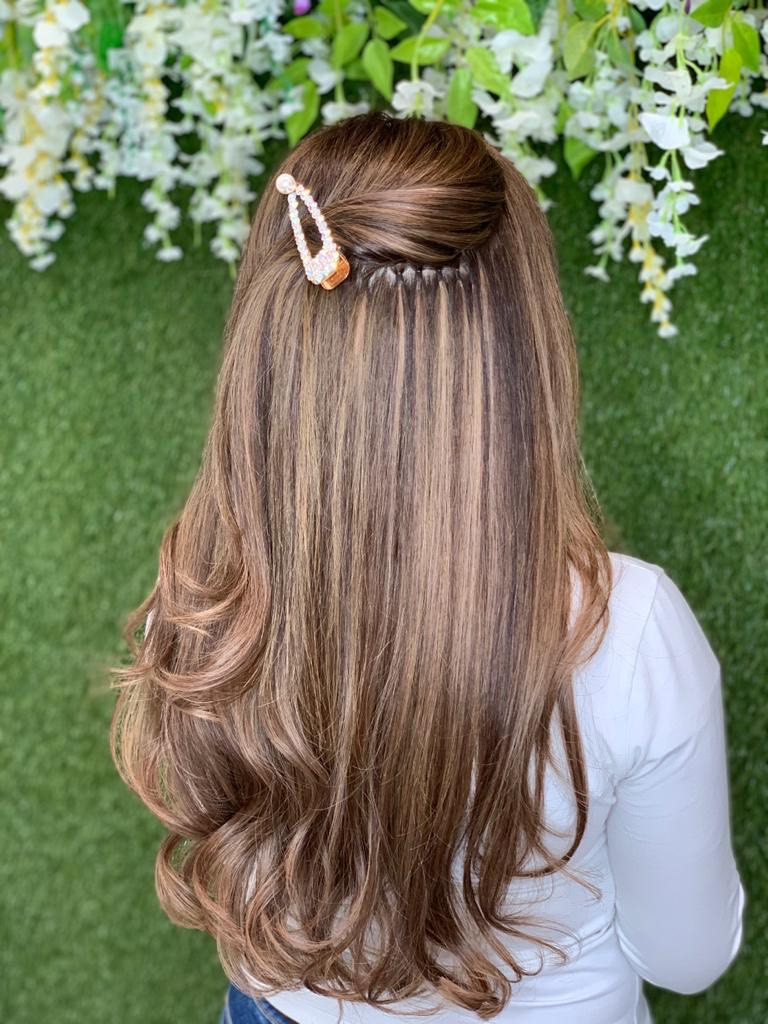 How to remove tape in hair extensions
Using your oil solution spray the tapes. Do this row by row.
Peel the tapes apart one side at a time.
using your oil spray again. spray the residue that's left behind.
using your fingers tease the residue apart. Use a pintail comb to remove what residue is left.
repeat this row by row (tie a band around each row to keep separate) or if your not going to re-use hair then however you find comfortable.
wash your hair with clarifying shampoo then use any good hair treatment or mask.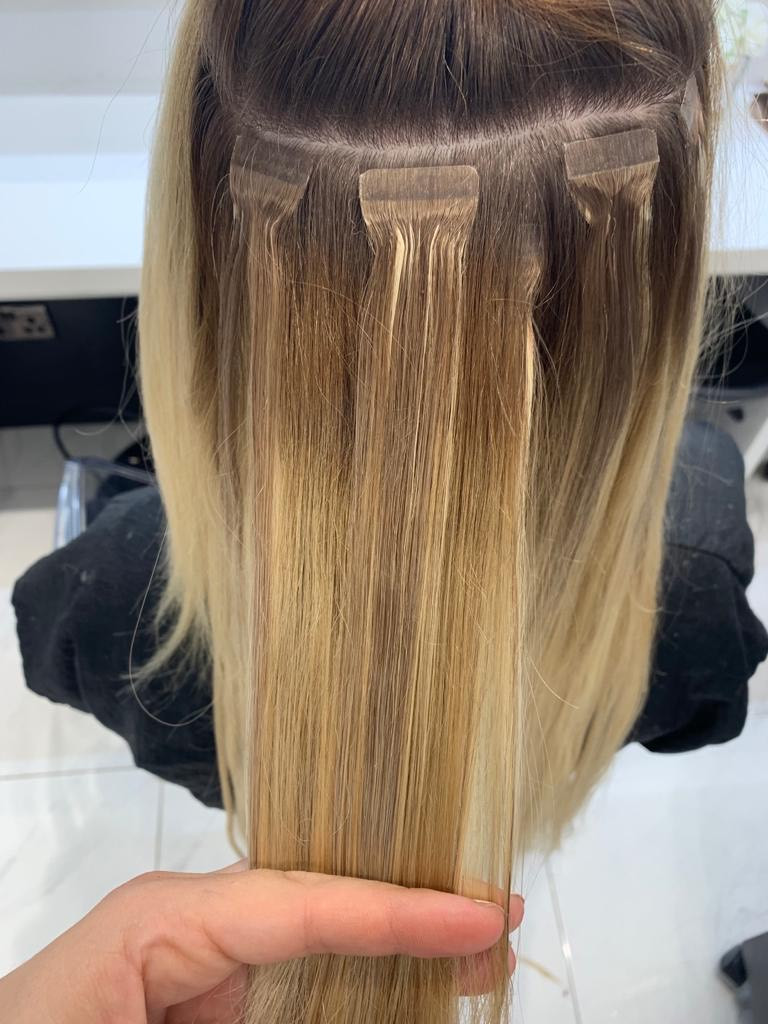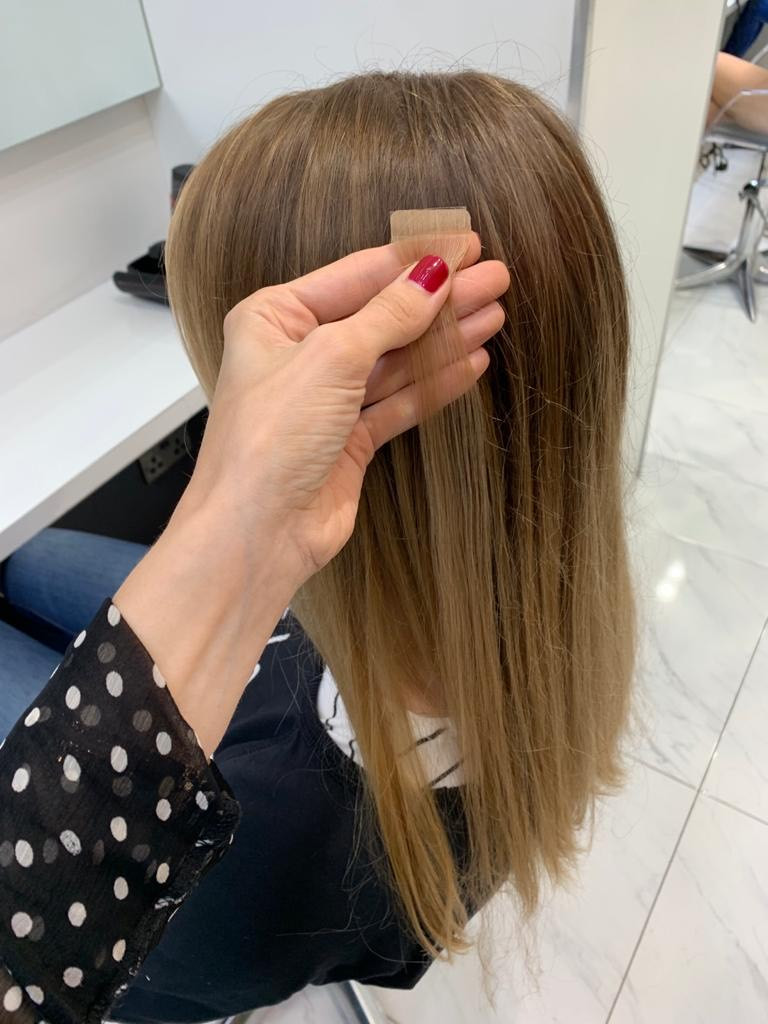 How to remove keratin bonds
Equipment needed:
Pliers
Solution -the one we use in the salon is the balmain remover (pink gel)
Keratin bonds last for 3/4 months, and as you don't normally the bonds you don't need to be so worried where you start. Although sectioning the hair does make the process easier and cleaner.
First you want to squeeze the bond using the pliers to crunch down on the bond, to break it down - if the bond doesn't break down easily you will need to use the solution gel remover. You will definitely need to use the gel remover if the bond is still tight / a thick bond on the hair.
After breaking down the keratin bond, you want to support the natural hair by holding it at the root, and gently slide away the bond and extension away.
Once the bond and the extension have been removed, you will need to comb out the old hair that has shedded and built up over the months where you have had extensions in- this is totally normal when removing hair extensions
A full head of bonds takes over an hour to remove on average. Please take your time, do removal slowly and gently so as not to damage hair...